SAY GOODBYE TO TYING YOUR SHOELACES — FOREVER!
Saving you time and giving you a new sense of style meaning you'll stay ahead of the latest trends.
Buy Now
METAL CAPSULE AS STRONG AS A BULL!
The metal capsule that's being referred to as "sneaker jewelry" ensures your shoelaces are safe, secure, and stay fastened at all times.
VIEW MORE
SHOELACES LIKE NO OTHER!
These innovative shoelaces are not only elastic and flexible, but durable enough to last the worst of conditions.
SHOP ALL
INSTALLATION EASY AS 1-2-3!
Customize the tightness, length, and style all in under a minute.
HOW IT WORKS
"You're more than just our customers. You're our community. A community that we truly and deeply care about."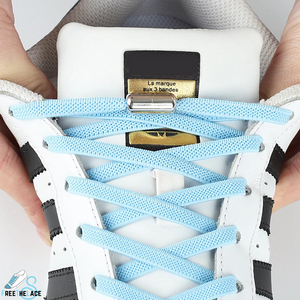 FreeTheLace
Sale price Price $9.99 USD Regular price $19.99 USD Unit price / per
Tax already included in price.
Shipping
calculated at checkout.